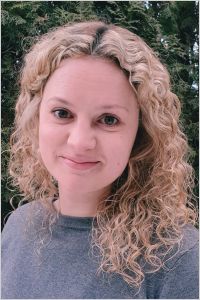 Alex is communications manager for our policy work dedicated to reducing emissions from Canada's heavy industrial sectors. She is primarily focused on our oil and gas and clean electricity files. Alongside a team of communications leads, she works with Pembina Institute staff to ensure their research and analysis reaches policymakers, business leaders and the wider public. 
Alex brings with her a wealth of experience in making complex topics understandable to a range of audiences. She began her career as an investigative reporter and documentary producer for BBC Radio 4 and the BBC World Service, where she covered a range of business and consumer news, domestic U.K. politics, and social affairs issues. She later developed a passion for foreign affairs journalism, which led her to study in Singapore alongside mid-career diplomatic, security and policy professionals from around Asia. Directly before joining the Pembina Institute, Alex spent two years at a global risk consultancy, where she worked with analysts to advise clients on a range of political and regulatory risks affecting their operations across the Asia Pacific region.
Alex holds a BA in English language and literature from the University of Leicester (U.K.) and an M.Sc. in international relations from the S. Rajaratnam School of International Studies (Singapore).
---