Upcoming Events

Nov. 21, 2017 to Nov. 24, 2017
- Kelowna, B.C.
conference
- Public event
Hosted by the Fresh Outlook Foundation, this year's event has the theme "Innovation Through Collaboration."

Generate 2017
Presented by Clean Energy B.C.
Nov. 26, 2017 to Nov. 29, 2017
- Vancouver, B.C.
conference
- Public event
The Pembina Institute will be at Clean Energy B.C.'s 15th annual conference, Generate 2017.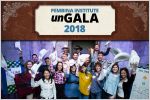 Jan. 25, 2018
- Toronto, Ontario
fundraiser
-
This year's unGALA will bring together an incredible diversity of people, from industry and entrepreneurs to government and non-profits, all joining together in the spirit of finding clean energy solutions.