Upcoming Events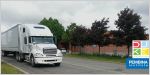 Neighbourhood Freight Forum
Hosted by the Pembina Institute and DUKE Heights BIA
Apr. 27, 2017
- Toronto, Ontario
multiDialogue
- Invitation only
Dianne Zimmerman, director of the Pembina Institute's transportation and urban solutions program, will participate in a multistakeholder discussion on local goods movement issues.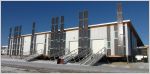 Transitioning remote Indigenous communities in Alberta away from diesel onto clean energy technologies
Apr. 28, 2017
- Edmonton, Alberta
multiDialogue
- Invitation only
This workshop explores options for reducing reliance on diesel fuel in Alberta's isolated communities through clean energy technologies.