Upcoming Events

2017 Alberta Climate Summit
Seizing innovation and opportunity in a low-carbon economy
Sep. 28, 2017
- Calgary, Alberta
conference
- Public event
This year's event will showcase the innovation and opportunities around clean energy that are already underway in Alberta.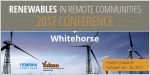 Oct. 23, 2017 to Oct. 26, 2017
- Whitehorse
conference
- Public event
A northern event for story sharing, innovative thinking and discussions on financial capacity and human capacity issues facing renewable energy deployment in remote Indigenous communities across Canada.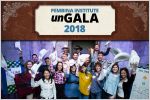 Jan. 25, 2018
- Toronto, Ontario
fundraiser
-
This year's unGALA will bring together an incredible diversity of people, from industry and entrepreneurs to government and non-profits, all joining together in the spirit of finding clean energy solutions.