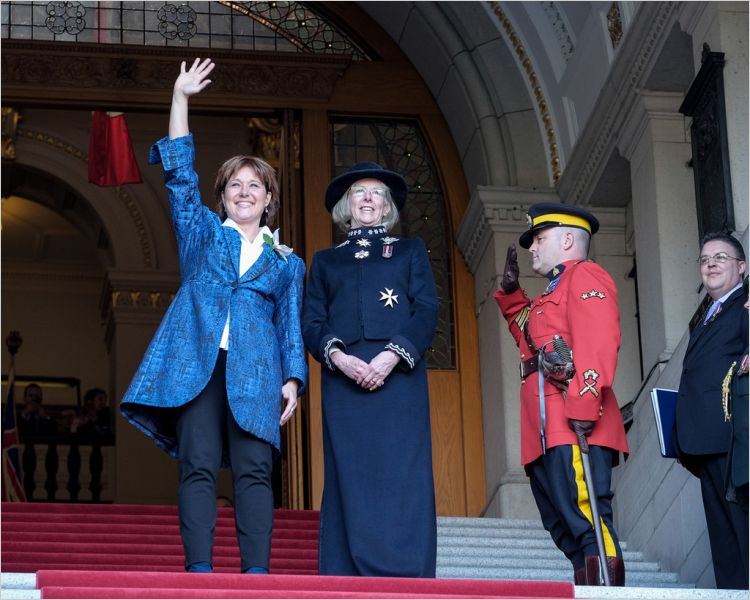 VICTORIA / LEKWUNGEN TERRITORY — Josha MacNab, B.C. director at the Pembina Institute, made the following statement in response to today's throne speech in the B.C. legislature:
"The pre-election throne speech delivered today is the latest missed opportunity for the provincial government to stand up for B.C. families and communities amid the global shift to a low carbon economy. British Columbians have been waiting far too long for the government to secure B.C.'s economic future in today's changing world.
"With last year's weak climate plan, the government made little progress on laying the groundwork for a clean growth century in B.C. and failed to get rising carbon pollution under control. As other provinces and countries make plans to reduce carbon pollution and take advantage of new economic opportunities, the B.C. government's inaction risks B.C. being left behind. With today's throne speech, we were disappointed to not see a renewed commitment to get B.C. back on track.
"British Columbians deserve a government with the courage to say yes to the clean growth and green jobs that will safeguard our economic future. Today's throne speech did little to advance the certainty and stability that British Columbians are looking for."
-30-
Join the conversation on Twitter: #BCClimateVote @Pembina
Contact
Stephen Hui
Communications Lead, Pembina Institute
778-987-7654
stephenh@pembina.org
Tw: @StephenHui
Background
Media release: B.C. NDP's John Horgan takes strong stand for clean economic growth
Webinar: B.C.'s carbon pollution and the 2017 election
Report: Modelling the Impact of the Climate Leadership Plan & Federal Carbon Price on B.C.'s Emissions
Op-ed: Not yet time to celebrate B.C. climate action
About the Pembina Institute
The Pembina Institute is a non-profit think-tank that advocates for strong, effective policies to support Canada's clean energy transition. We have offices in Vancouver, Calgary, Edmonton, and Toronto. Learn more: www.pembina.org