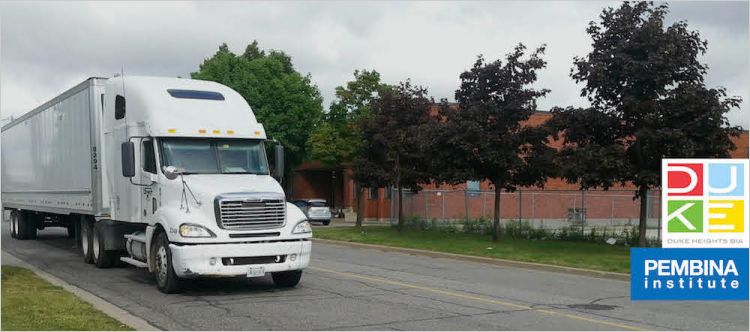 Neighbourhood Freight Forum #2
Hosted by the Pembina Institute and DUKE Heights BIA
---
Oct. 18, 2017

12:00am
Toronto, Ontario
multiDialogue
- Invitation only
---
In the spring, the DUKE Heights BIA partnered with the Pembina Institute to launch a Neighbourhood Freight Forum (NFF) - a forum designed to bring together local businesses and stakeholders to improve shipping and deliveries and reduce gridlock in our community.
The second meeting of the NFF will work towards designing solutions that could help reduce gridlock, improve delivery reliability and reduce greenhouse gas emissions.
To find out more about the NFF, visit www.pembina.org/freightforum or contact Dianne Zimmerman.