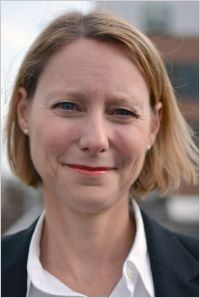 Based in Vancouver, Penelope is a program director and leads the Pembina Institute's Ombuds Office. Having authored several reports on the clean economy, Penelope has a keen understanding of the market conditions that affect clean technology companies and the policies needed to accelerate the growth of the sector.
Penelope has over 15 years of experience leading teams, facilitating discussions and developing effective change strategies both in the clean technology space as well as across a wide range of industries. In her previous role at the Pembina Institute, she co-led the national consulting team, working on environmental strategies with corporations across multiple sectors. Her clients have included SunLife Financial, Canadian Electricity Association, Oxford Properties and Statoil.
Prior to joining the institute, Penelope founded Comette Consulting and was an associate of Canadian Business for Social Responsibility. She is also a former manager at  PriceWaterhouse Coopers LLP and a strategist with Razorfish Inc. in San Francisco.
Penelope has her Six Sigma green belt from PriceWaterhouse Coopers LLP and holds an MBA from the University of British Columbia and a BA (Honours) from the University of Western Ontario.
When not working to help lead Canada's transition to a clean energy future, Penelope can be found with her husband and two daughters exploring B.C.'s North Shore mountains.
---
Contact Penelope Comette
cell: 604-787-7358 • tweet: @PComette
Send an email
Penelope Comette's Recent Publications