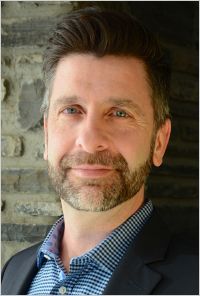 Chris directs the Pembina Institute's work in Alberta. His focus since joining the Institute in 1996 has been on reducing the health and environmental impacts of oil and gas, the oilsands and power generation in Alberta. He is currently a member of the board of Alberta's Clean Air Strategic Alliance and represents the Institute in a variety of multi-stakeholder forums.
Prior to assuming his current position, Chris oversaw the Institute's Policy Group, which was responsible for research and advocacy to advance sustainable energy solutions in Canada in the areas of climate change, renewable energy, energy efficiency, oilsands and transportation.
Chris holds a B.Sc. in environmental and conservation science from the University of Alberta and a Master of Arts in environment and management from Royal Roads University.

Chris Severson-Baker is available for speaking engagements.
---
Contact Chris Severson-Baker
cell: 403-899-7423
Send an email
Chris Severson-Baker's Recent Publications