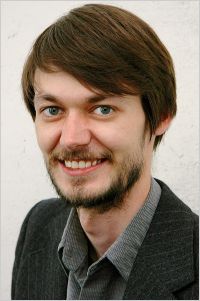 Andrew Read is a senior analyst with the Pembina Institute. He has extensive knowledge of environmental policy, having worked for the Alberta government where he analyzed a number of government initiatives, including the 2007 Alberta Royalty Review, the implementation of Alberta's Specified Gas Emitters Regulation (the first carbon pricing policy in Canada), and the negotiation of funding agreements for carbon capture and storage projects in Alberta.
As a registered professional engineer with a B.Sc. in chemical engineering from the University of Alberta, Andrew also has good understanding of fundamental engineering practices. His focus is on developing practical policy and technical solutions to address the environmental and economic impacts of resource development. He has a keen interest in how technology interacts with society and policy, and is particularly interested in air pollution control technologies and waste utilization.
Andrew lives in Edmonton and enjoys cycling and rafting in the summer and snowshoeing in the winter in Edmonton's scenic river valley.
---
Contact Andrew Read
cell: 780-729-9023 • tweet: @andyericread
Send an email
Andrew Read's Recent Publications