Fighting Traffic with Rapid Transit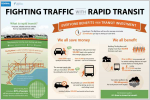 Investing in transit results in significant benefits for drivers as well as transit riders. This infographic summarizes the benefits of investing in The Big Move, Metrolinx's 25-year transit expansion plan for the Greater Toronto and Hamilton Area.
View the full-size infographic | Tweet the infographic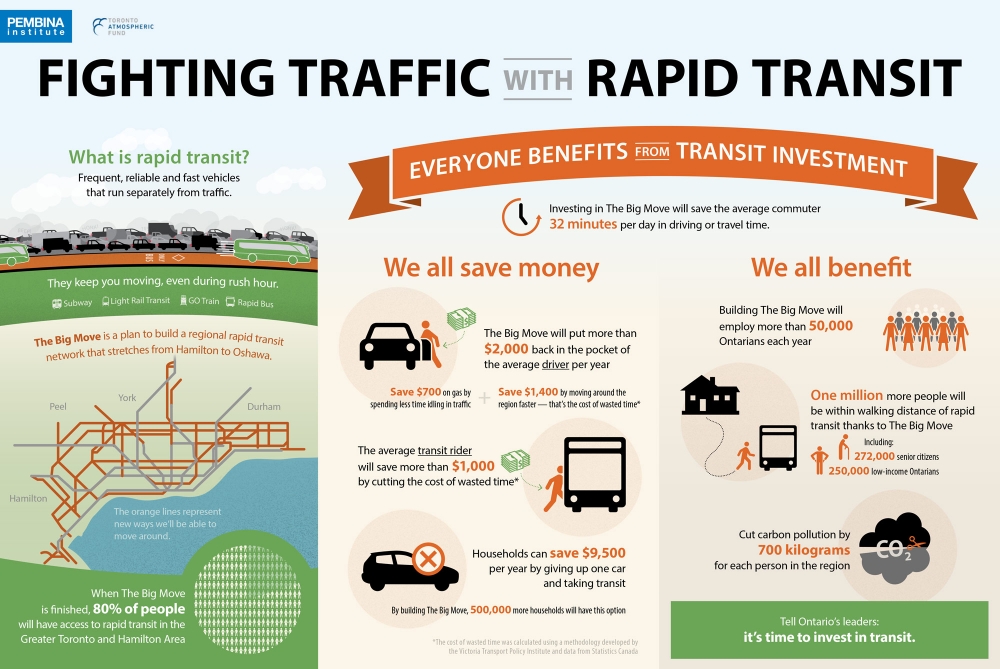 Find more content by topic: Transportation, Ontario, Provincial Action.