Cities Accelerating Change
---
Mar. 5, 2018

2:30pm - 4:00pm

CKUA Building, 9808 Jasper Ave., Edmonton, AB

workshop

- Public event
---
The Cities Accelerating Change event will provide city leaders from Alberta and delegates from the Cities and Climate Change Science Conference with insights on the four key areas that most efficiently reduce emissions within a city.

Experts from McKinsey & Company and Rocky Mountain Institute will share their research and then, together with the Pembina Institute, dive into exploring opportunities for the participants to put the research into practice in their city. Topics will include buildings, transportation, electricity generation, and waste. Participants will also have a chance to share their experiences with creating stronger cities by addressing emissions and leading the change to a low carbon future, with local, national and international examples.
This event is free and registration is not required, but helps the organization of the session.
Speakers
Jacob Corvidae, Rocky Mountain Institute
Jacob leads the Residential Energy+ initiative at Rocky Mountain Institute, transforming the residential energy upgrade market in the U.S. He is also a co-author of The Carbon-Free City Handbook, a guide for cities globally. He has worked in sustainable community development for 20 years with a focus on sustainability innovation, program design, community-based solutions, and collaboration building. Previously, Jacob was the executive director of EcoWorks, a nonprofit in Detroit, Michigan that leads efforts in energy and water solutions, as well as deconstruction, education, and jobs training. He is also the co-founder and former president of the Southeast Michigan Regional Energy Office, an innovative collaboration of 26 local governments tackling energy improvements in their communities.
Brodie Boland, McKinsey & Company
Brodie is an associate partner in McKinsey & Company's Washington D.C. office. He leads McKinsey's work with cities in North America, and works on issues of urban sustainability and resilience globally. In addition to his work with city governments, Brodie has served leading urban transportation agencies, technology firms, and economic development organizations in Canada, the United States, the Middle East, and East Asia. Originally from Calgary, Brodie's PhD research focused on environmentally sustainable economic transformations in Rust Belt cities.
Sara Hastings-Simon, Pembina Institute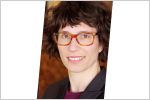 Sara Hastings-Simon is the director of the Pembina Institute's clean economy program in Alberta. Sara has experience in renewables, energy efficiency and cleantech, through the lenses of policy, business and technology. Her work has included development of a detailed model of the North American power sector, research and presentations on success factors in the cleantech industry, international and domestic policy for climate change and emissions reduction, and consulting work on key business issues in the cleantech sector with utilities, solar developers, venture capital firms and governments. Prior to joining the Pembina Institute, Sara was the manager of the cleantech practice at McKinsey & Company, a global management consulting firm. She holds a PhD in physics from the University of Geneva.
Other events
More events around the Cities and Climate Change Science Conference will take place at the Change for Climate–EPCOR Stage at the Shaw Conference Centre, 9797 Jasper Ave.
All events are open to the public; registration is not required, but helps the organization of the sessions.
Some of the March 5 events at the Change for Climate–EPCOR Stage
10:00 - Science of Climate Change, with Dr. Katharine Hayhoe
12:00 - Keynote: The Hard Work of Hope: Water & Climate Security in a Warming World, with Bob Sandford
16:30 - Alberta Prepares for Climate Change, with Dr. Katherine Hayhoe and George Marshall
17:45 - Youth Voices for Climate Action
In addition, the Change for Climate Solutions Showcase at the Shaw Conference Centre will highlight providers and organizations working on renewables, energy efficiency and clean tech services.