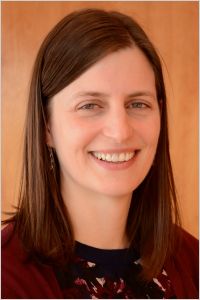 Nina is a senior advisor primarily helping businesses increase their competitiveness while reducing their environmental impact. Nina's responsibilities include research on emerging technologies, environmental risk assessments, greenhouse gas quantification, identifying opportunities for low-carbon alternatives, and performing life-cycle assessments. 
Nina's previous experience working for a large oilsands company included project management and project engineering roles, strategic planning and regulatory approval work.  She has a deep understanding of oilsands operations after spending five years working in Fort McMurray and three years in the company's Calgary office. She also spent one year working with a large international development agency in Sub-Saharan Africa, connecting rural farmers to output markets. More recently she worked with two startups — one helping local Alberta food producers tell their stories to consumers, the other developing an online platform to support social entrepreneurs.
Nina has a bachelor of engineering with a minor in management from McGill University, and is a registered professional engineer in Alberta.
Nina is an avid cross-country skier who adventures off the groomed trails in to the backcountry from time to time. In the summer she can be found developing her gardening skills, hiking, mountain biking or playing ultimate Frisbee. She is based in Edmonton.  
---
Contact Nina Lothian
cell: 403-669-5711 • work: 780-229-3159 x205
Send an email
Nina Lothian's Recent Publications