English / français

Julia Kilpatrick

Communications Director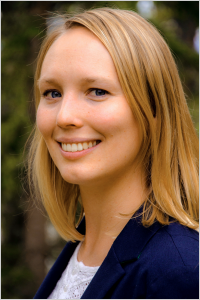 Julia Kilpatrick oversees the Pembina Institute's communications department, including planning and strategy, media relations, audience engagement, and the development and delivery of the Institute's many research publications and online resources.
Since joining the Pembina Institute in 2009, Julia has provided communications support for all of the Institute's core issue areas, with a primary focus on oilsands development and federal climate and energy policy.
Julia holds a master's degree in journalism from Carleton University and a bachelor of arts (honours) in English literature and environmental studies from the University of Ottawa. Prior to joining the Institute, Julia worked as a news reporter, producer, feature writer and photographer for a variety of print and broadcast outlets.
Outside of the office, Julia spends her time reading, writing, cooking and exploring in the Rocky Mountains.
---
Contact Julia Kilpatrick
cell: 403-953-0350 • tweet: @juliakilpat
Send an email
Julia Kilpatrick's Recent Publications