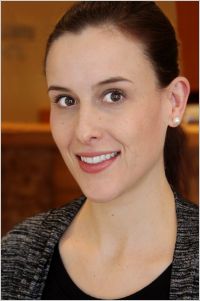 Jodi McNeill is a policy analyst with the Pembina Institute, with a focus on responsible fossil fuels in Alberta. She is especially interested in the environmental, socio-political, and economic impacts of oilsands development. A recent graduate from Oxford University with an M.Sc. in environmental change and management, her dissertation research explored the influences of new media technologies on regulatory and policymaking processes for proposed transcontinental Alberta pipeline projects from 2005-2015.
Jodi's knowledge of regulatory frameworks for the Alberta oil and gas sector was fostered in part by her experience working as an environmental consultant for the Calgary-based firm Ecoventure. She also has a bachelor's degree in international development studies from McGill University, where she examined impacts of climate change on rural livelihoods in tropical developing countries. In 2012, she conducted an interdisciplinary field study of smallholder farming systems in Barbados with the United Nations-affiliated Inter-American Institute for Cooperation in Agriculture.
Passionate about transnational environmental and social justice, Jodi has worked with a variety of initiatives both in Canada and abroad for poverty alleviation and community outreach since she was fifteen. In her spare time she enjoys yoga, snowboarding and reading.
---
Contact Jodi McNeill
tweet: @jodi_lm3
Send an email
Jodi McNeill's Recent Publications