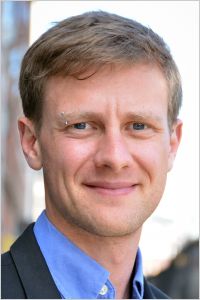 Dylan Heerema is an analyst at the Pembina Institute's Vancouver office, supporting the green buildings and climate policy programs. He conducts research, engages with stakeholders, and advances policy supporting low-carbon buildings, strategic electrification and climate leadership in British Columbia. Dylan's technical expertise ranges from building science to electrical and thermal energy systems. At the Institute, he has been involved with the development of B.C.'s Energy Step Code, advising the City of Vancouver on green building strategy, and participating in utility resource planning and demand-side management bodies.
Prior to joining the institute, Dylan worked as an engineer in B.C.'s clean electricity industry, contributing to feasibility studies, regulatory proceedings and resource plans. He also undertook graduate research on energy efficient housing for remote Indigenous communities.
Dylan holds a M.Eng. in clean energy engineering from the University of British Columbia and a B.Sc. in electrical engineering from the University of Calgary.
---
Contact Dylan Heerema
work: 604-874-8558 x236 • tweet: @DylanHeerema
Send an email
Dylan Heerema's Recent Publications