Cherise Burda
Regional Director, Ontario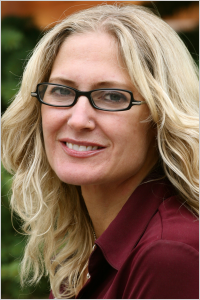 Cherise Burda is Ontario director at the Pembina Institute, directing research and implementation strategies for transportation and renewable energy solutions, including policy initiatives for urban form. She is a regular spokesperson on transportation, renewable energy and Ontario policy issues.
Since joining the Institute in 2007, Cherise has written dozens of energy, transportation and urban development publications, including: Behind the Wheel, Live Where You Go, Making Tracks to Torontonians, the RBC-Pembina Home Location Survey, and Plugging Ontario into a Green Future.

Cherise's 17-year career as a policy specialist and senior manager includes past experience as a program director with the David Suzuki Foundation and a senior researcher with the Polis Institute at the University of Victoria's Faculty of Law.
Cherise Burda is available for speaking engagements through Pembina's Speakers Bureau.
---
Contact Cherise Burda
cell: 416-824-0256 • tweet: @CheriseBurda
Send an email
Cherise Burda's Recent Publications