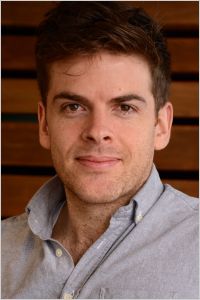 Angus leads the existing buildings, design and culture work out of the Pembina Institute's Toronto office. He's especially interested in looking at the culture of sustainability and our relationship with the existing built environment.
Prior to joining the Institute, Angus worked as manager of the Toronto Centre constituency office. During this time, he concentrated on creating healthy communities through focusing on reducing household emissions and creating awareness around food insecurity in Toronto's downtown neighbourhoods.
Angus has a diploma in Golf Course Management from Ohio State University, a BA in History from York University and a postgrad from Willowbank School and Centre for Cultural Landscape, a small college in Niagara that focuses on heritage conservation and cultural planning. Prior to attending Willowbank, he worked in bronze sculpture and television, making puppets for CBC and Sesame Street.
When he's not at work, Angus is cheering on the Raptors, wishing he was golfing and guessing the age of every home and building he enters.
---
Contact Angus Affleck
cell: 647-973-3134
Send an email