Making community-led clean energy accessible for all 
The Renewables in Remote Communities (RiRC) Conference convenes a wide range of Indigenous leaders, government, industry, utilities and more for dialogue on renewable energy development in remote Indigenous communities across Canada.

With the goal of accelerating and supporting an Indigenous-led transition to clean energy, the biennial conference serves as a forum for exchange, networking and capacity-building.
Upcoming conferences
The Renewables in Remote Communities Conference is returning in 2024.
---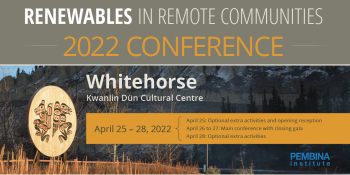 Held over the course of four days in April 2022 at the Kwanlin Dün Cultural Centre in Whitehorse, Yukon, the RiRC2022 conference centered around supporting the business case for renewable energy proponents in remote Indigenous communities. The conference brought together stakeholders, decision makers, and leaders for discussions on collaboration, climate and energy policy, and the financial strategies and pathways necessary to accelerate an Indigenous-led clean energy transition across Canada. 
To learn more about conference outcomes, you can watch the plenary recordings, or read the summary report. 
---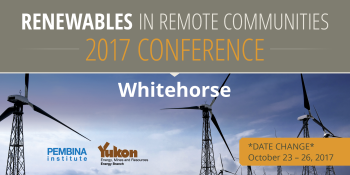 In October 2017, over 220 Indigenous leaders, industry, utilities, academia, environmental non-profit organizations, and representatives from federal, provincial and territorial governments gathered for RiRC2017. Held in Whitehorse, Yukon on the traditional territory of the Kwanlin Dün First Nation and the Ta'an Kwäch'än Council, the conference focused on two critical dimensions of advancing clean energy systems: financial capacity and human capacity.
More information about the conference proceedings and outcomes can be found here. 

---
Sign up for conference updates here: