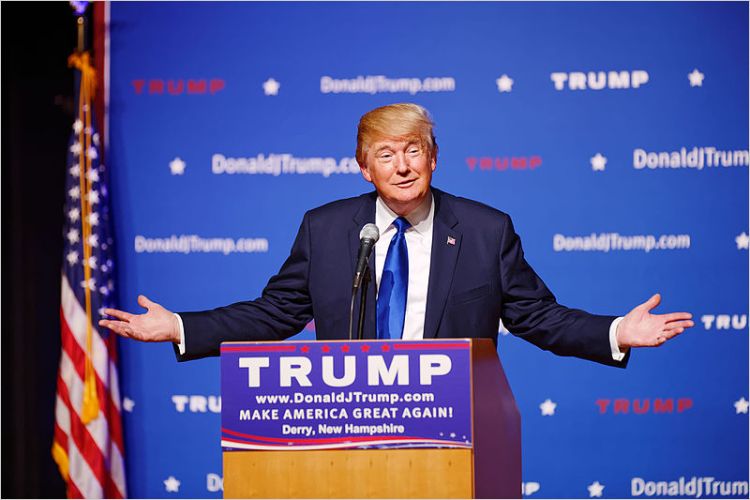 The recently concluded Conference of the Parties (COP) under the United Nations' annual climate talks, which took place earlier this month in Marrakesh, Morocco, ended with a collective act of defiance against statements of US President-elect Donald Trump, regarding the threat of climate change. (Although he actually supported stronger climate action in 2009 and, more recently, has said he now has an open mind on the issue, one can't ignore the fact that he has chosen a known climate change skeptic to lead the Environmental Protection Agency transition team.)
Twelve months ago, at the previous COP in Paris, there was a shared sense of accomplishment and promise as virtually all countries signed on to a global agreement to address this threat and work together to keep global average temperatures from rising 2oC above pre-industrial levels. This year's meeting was seen very much as a low-key one of technical negotiations to elaborate the "rulebook" to implement the Paris Agreement.
This sense of confidence was upset by the election of Donald Trump and his climate skepticism including past claims that climate change was a hoax perpetuated by China  and his intention to "rip up" US commitments made in Paris once inaugurated as president. This, understandably, cast a pall over the meetings in Marrakesh but one that, ultimately, governments sought to dispel in a joint statement — the Marrakesh Action Proclamation — that committed them to maintain the momentum of Paris.
The majority of governments effectively believe that the US President-elect is on the wrong side of history and that the world has begun to take coordinated action to address climate change by transitioning away from economies and societies based on fossil fuels to ones built around renewable energies. There is a sense that this transition is now irreversible as countries increasingly recognize the multiple ancillary benefits — technological, economic, and health — of such action.
The Marrakesh COP, held from November 7 to 19, attracted some 22,500 delegates including nearly 16,000 from governments and 1,200 media. These meetings are growing in their complexity as many past meetings have resulted in new processes in addition to those put in place by the Kyoto Protocol and, of course, the Paris Agreement. Each of these processes has its own agenda and coterie of negotiators who now know each other very well and are deeply engrossed in the minutia of their own piece of text. Even large delegations have difficulty keeping up with progress (or sometimes lack of progress) of these negotiating streams.
The grand designs having been put in place last year in Paris, Marrakesh was to begin the process of crafting the detailed accounting and reporting rules. The comparison with the Kyoto Protocol is interesting, with its rulebook being completed 15 years ago at a previous COP in Marrakesh. This took more than three years of fraught negotiating. In recognition of the urgency of taking action and in the light of previous experience, the Paris Agreement rulebook is to be completed by 2018. This accelerated timetable is a reflection of the fact that the Paris Agreement has already come into force, barely a year after it was signed, and has been ratified by 111 countries, whereas the Kyoto Protocol was completed in 1997 and did not come into force until 2005 — eight years later.
The Paris Agreement is based around two five-year cycles. In the first, countries will revisit their "nationally determined commitments." At each cycle it is expected that the level of ambition will be increased. The second cycle is intended to elaborate a "stocktake" of the adequacy of current national commitments. This latter cycle is intended to be informed by the next full Assessment Report of the Intergovernmental Panel on Climate Change (AR6), which is currently scheduled to be finalized by 2020.
Current commitments by countries are inadequate to achieve the 2oC target; in fact, (depending on assumptions) we are presently headed for a 2.6 to 3.1oC temperature rise by 2100. There are, however, several encouraging signs: The Montreal Protocol process will now include limits on hydrofluorocarbons (HFCs) and the International Civil Aviation Organization has reached agreement on limiting emissions from international air travel. In addition, 47 countries have made a commitment to shift to 100% renewable energy by 2050. 
But even more to the point is that despite President-elect Trump's bluster there are limits to what he can achieve. Market forces are likely to be a crucial factor: the US Congress recently renewed incentives for wind and solar power and Mr Trump is unlikely to revoke them; US State initiatives are also likely to continue; the global coal industry is in decline and many shuttered coal-mines are unlikely to be re-opened; and it is currently cheaper to build new electricity generation facilities based on renewable energy than on fossil fuels (although the use of natural gas from hydraulic fracking is likely to see an increase). Even though President Obama's Clean Power Plan was stayed by the Supreme Court and appears doomed, the electricity sector has already met the Plan's 2024 goal for carbon emissions and its 2030 target for reducing coal use.
Thus while the Marrakesh Action Proclamation may reflect some defiance it also reflects a sense of confidence. Whether we act with sufficient ambition and urgency remains to be seen.
---
John Stone is an adjunct research professor in the Department of Geography and Environmental Studies at Carleton University, and is widely regarded as an expert on climate change and international affairs. He serves as Secretary of the Pembina Institute's Board of Directors.
---