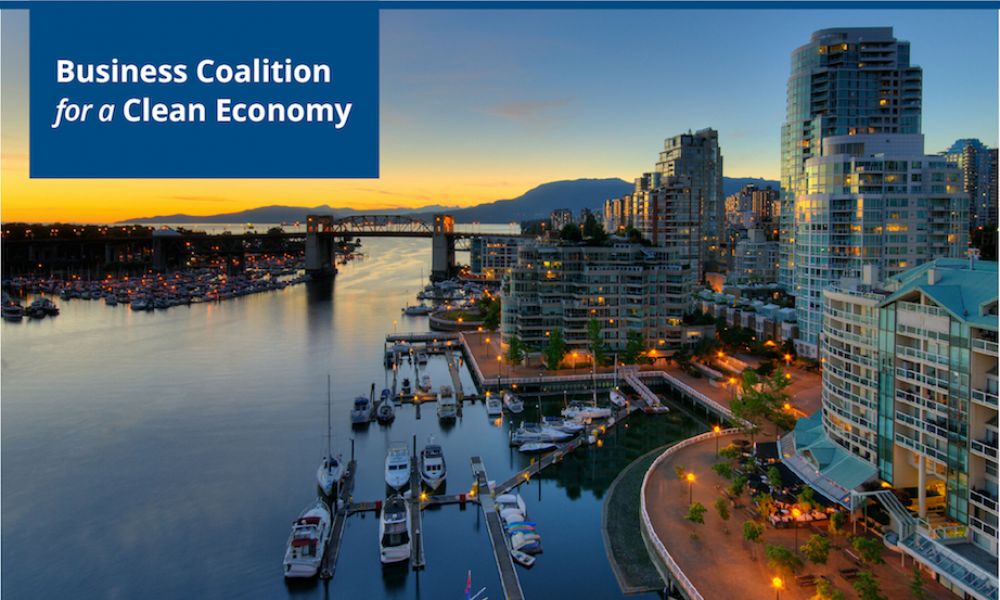 Who we are
We are leading B.C. businesses and organizations aligned behind a vision for a clean and prosperous economy and climate action. We believe that strong climate and energy policy provides certainty and is good for business.
Why we are coming together
We are creating this network to inform British Columbians how clean energy policy is good for businesses, to celebrate climate action when government takes ambitious steps towards a clean economy, and to hold government to account when we lag behind.
Our core values
A resilient, diversified, thriving, and globally competitive economy with opportunities for all British Columbians
A province powered by clean, renewable energy
Cleaner air and water supporting healthy communities and ecosystems
Clean energy and climate policy that leads to a low carbon economy
---
Founding partners

Join the network
For more information:
---
Publications
Events