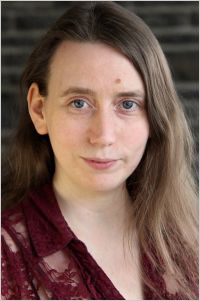 Louise Gilmour supports and configures key information management systems within the Pembina Institute. With a passion for information management and sustainability, she focuses her work on stakeholder relationships and project life cycles.
Just prior to joining the institute, Louise contracted with the Ontario Ministry of Energy and Infrastructure's Conservation and Renewables division to wrap up an municipal efficiency program and see to completion a searchable database of efficiency programs in the province.
Louise holds two master's degrees, one in religion and culture from Wilfrid Laurier and the other in information studies from the University of Toronto. She is also an AIIM-certified enterprise records management practitioner and enterprise content management specialist.
Whether it's in cities or nature, Louise loves to walk, sketch and read.
---
Contact Louise Gilmour
work: 647-478-9563 x211 • tweet: @IM_LG
Send an email