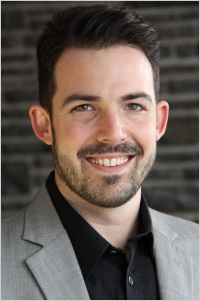 Eli Angen is the Ontario regional director at the Pembina Institute, supporting the institute's work on transportation and urban solutions, as well as federal activities. Eli has worked on a diversity of projects with the institute, including convening thought leaders on shale gas and our energy future; technical analysis of emerging technologies and sustainability opportunities; and economic option modelling for the oil and gas and electricity sectors. His key roles include project management, facilitation, technical support and strategic advice.
Eli's background includes project engineering and project management with the Alberta oil and gas sector, with engagements ranging from small retrofits and upgrades to international pipelines. In addition, he has extensive experience working in international development both as a field worker in Africa and through corporate engagement in Canada. Eli holds a bachelor of science in chemical engineering from the University of Calgary.

Eli Angen is available for speaking engagements.
---
Contact Eli Angen
cell: 647-982-5508 • tweet: @eli_angen
Send an email
Eli Angen's Recent Publications