Our perspectives on the role, risks and potential of energy by P.J. Partington
Blog
Yesterday I turned 24 at the Bella Centre. While somewhat unconventional as far as birthday celebrations go, I can't think of a more meaningful way to spend the day than fighting for a fair, ambitious and legally binding global climate deal.
Blog
The U.S. Environmental Protection Agency's new regulations for industrial greenhouse gas emissions from major new and modified facilities took effect earlier this month — and despite dire warnings from some U.S. industry lobby groups, the sky appears to have remained in place!
Recently, the EPA took a second important step forward, introducing plans to regulate climate change pollution from all new and existing power plants and refineries. The move to establish standards for two separate source categories signals that the EPA is moving forward carefully on GHGs, rather than proposing a broader cap-and-trade system under the Clean Air Act.
Blog
On Wednesday, the federal government announced its finalized regulations to limit climate-warming pollution from coal-fired power plants. As we had anticipated months ago, the final regulations don't go nearly far enough to help Canada keep its climate change  and clean energy commitments or safeguard ourselves, and our children, from coal pollution.
Blog
The federal government has repeatedly touted its forthcoming regulations for coal-fired electricity as proof that it's serious about climate change. It was therefore concerning to see reports from the Globe and Mail last week that suggest the government might "backtrack" on their coal regulations even before the final version has seen the light of day.
Blog
It's not often we see international praise for climate change policy in Canada, but that's exactly what the Organization for Economic Cooperation and Development (OECD) did in a recent report, highlighting British Columbia's carbon tax as a leading example of carbon pricing.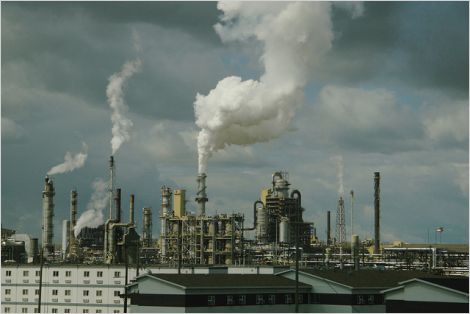 Blog
Alberta's newly appointed climate change minister, Diana McQueen, caused a stir by saying the province fully intended to meet its 2020 climate target. Alberta officials have long acknowledged that things were off course, and efforts to strengthen key policies and right the ship have been delayed repeatedly. It's worth a deeper look at why the sudden optimism caught people off guard, and what it holds for Alberta's larger climate challenge.